SCORE Fort Worth - Helping Small Businesses Succeed!
The mission of the Fort Worth SCORE Chapter is to provide free business mentoring and coaching to existing and emerging businesses in Fort Worth and other North Texas cities.
Follow us on Facebook, Linkedin and YouTube
Plan your year-end giving to include SCORE Fort Worth
!
Help SCORE Fort Worth help small businesses succeed- Donate today! When filling out the donation form, be sure to select "I'd like to support my local chapter" and choosing: "TX- Fort Worth 120"
Upcoming Webinars and In Person Workshops
Get Free Business Advice
Our community of experienced entrepreneurs, corporate managers, and executives are eager to help you start and grow your business in Tarrant County.
Find a Mentor ►
Take a Workshop
Our in-person and online workshops are tailored to entrepreneurs at every stage of their business journey.
Take a Workshop ►
What's happening in November?
Small Business Saturday
Last year SCORE helped clients start 25,084 new small business around the country! Which local small business will you support? Shop small business and make a big impact!
View Success Stories
Giving Tuesday
#GivingTuesday is a global movement unleashing the power of radical generosity to transform communities around the world. Help our small business community thrive by contributing to SCORE.
Donate Today
SCORE Fort Worth Named Most Improved Chapter for 2020
We are excited to announce that the Fort Worth Chapter has been awarded the Most Improved Chapter for 2020 by the national SCORE organization! We received this award on top of the Diamond Chapter award, which recognizes the top chapters in the country for excellence in all services for 5 consecutive years. Thanks to all our volunteers and the small businesses who trust us to help them make their business ownership dreams a reality.
Give back to small businesses
Small business owners in our community need your help now more than ever. SCORE is proud to have the nation's largest network of volunteer, expert business mentors. They help thousands of entrepreneurs start and grow their small businesses every year. Our volunteers give back to their communities and pass on their knowledge to the next generation of entrepreneurs. Do you want to help someone achieve their dream?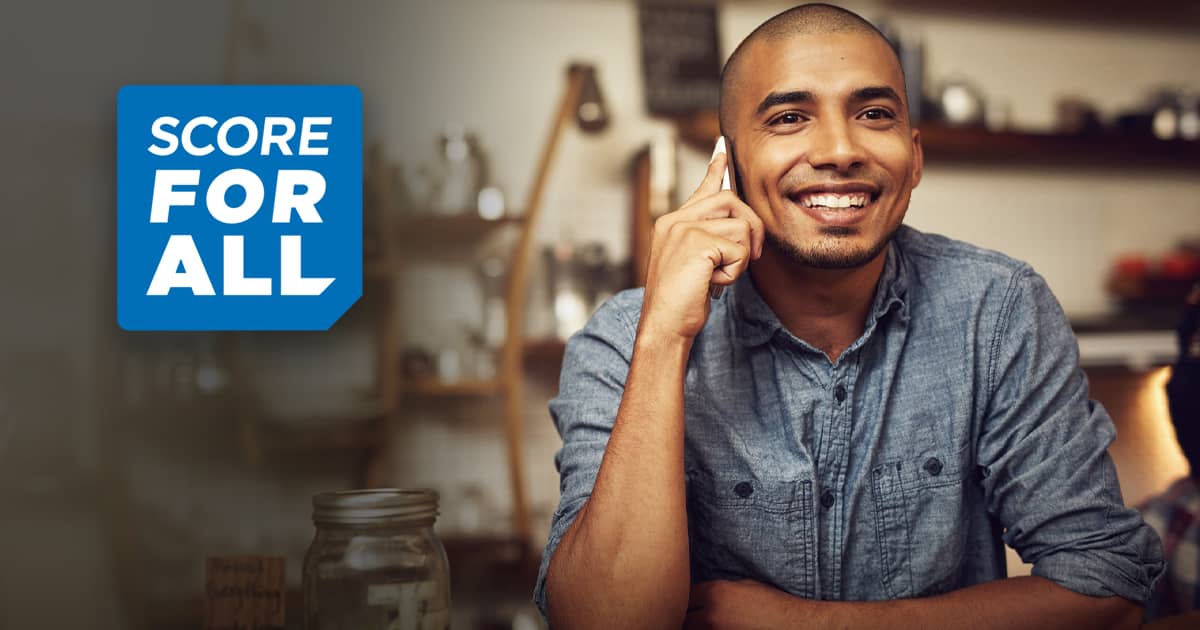 SCORE Empowers All Entrepreneurs
We believe that anyone can start and manage a successful small business. We also know that the road is harder for some than for others. Diverse backgrounds, different voices and unique needs may call for specialized resources and mentoring approaches.
SCORE is listening, recognizes these diverse needs, and provides personalized support in a wholly-inclusive platform called SCORE for All.